Chapter 8: American Drama

Sidney Coe Howard
1891-1939

© Paul Reuben October 20, 2016 E-Mail
Page Links: | Primary Works | Selected Bibliography 1980-Present | MLA Style Citation of this Web Page |
Site Links: | Chap. 8: Index | Alphabetical List | Table Of Contents | Home Page |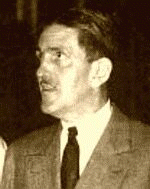 Source: Sidney Howard
Plays 1914 The Sons of Spain; 1921 Swords; 1922 S. S. Tenacity; 1923 Casanova; 1923 Sancho Panza; 1924 Bewitched; 1924 They Knew What They Wanted (Pulitzer Prize);1925 Michel Auclair; 1925 Lexington; 1925 Lucky Sam McCarver; 1925 The Last Night of Don Juan; 1925 Morals; 1926 Ned McCobb's Daughter; 1926 The Silver Cord; 1928 Salvation; 1928 Olympia; 1929 Half Gods; 1930 Lute Song; 1930 One, Two, Three; 1930 Marseilles; 1932 The Late Christopher Bean; 1933 Alien Corn; 1934 Dodsworth; 1934 Yellowjack; 1934 Ode to Liberty; 1934 Gather Ye Rosebuds; 1935 Paths of Glory; 1937 The Ghost of Yankee Doodle; 1953 Madame, Will You Walk?

Screenplays 1929 Bulldog Drummond; 1929 Condemned; 1930 Raffles; 1930 A Lady To Love ; 1931 One Heavenly Night; 1931 Arrowsmith; 1932 The Greeks Had A Word For Them; 1936 Dodsworth; 1939 Gone With The Wind; 1939 Raffles.

Hapgood, Norman. ed. Professional patriots. Material assembled by Sidney Howard and John Hearley. An exposure of the personalities, methods and objectives involved in the organized effort to exploit patriotic impulses in these United States during and after the late war. NY: Boni, 1927. HS2325 .H3

Howard, Sidney. The silver cord; a comedy in three acts. NY: C. Scribner's sons, 1927. PS3515.O847 S5

Howard, Sidney. The ghost of Yankee Doodle, a tragedy. NY, C. Scribner's sons, 1938. PS3515.O847 G5

Howard, Sidney. Swords. NY: George H. Doran company, 1921. PS3515.O847 S8

Howard, Sidney. Alien Corn. NY: C. Scribner's sons, 1933. PS3515.O847 A8

Howard, Sidney. Ned McCobb's daughter; a comedy. NY: C. Scribner's sons, 1926. PS3515.O847 N4
Selected Bibliography 1980-Present
SoRelle, Cynthia M. Dictionary of Literary Biography: Twentieth-Century American Dramatists Part 1: A-J. Ed. John Mac Nicholas. Vol. 7. Detroit: Gale Research Company, 1981. 308-314.
White, Sidney Howard. Sidney Howard. Boston: Twayne Publishers, 1977. PS3515.O847
Vertrees, Alan D. Selznick's Vision: Gone with the Wind and Hollywood Filmmaking. Austin: U of Texas P, 1997.
Wheatley, Christopher. ed. Twentieth-Century American Dramatists, Third Series (DLB). Detroit: Thomas Gale, 2002.
| Top | Sidney Coe Howard: A Brief Literary Biography

A Student Project by Jennifer Fabela
On June 26, 1891 John Lawrence Howard and Helen Louise Coe Howard gave birth to Sidney Coe Howard in Oakland, California. The Howards were a musically inclined large family. His mother was a professional organist and pianist. His father was a director of various singing societies in Philadelphia and in California (White, 19). Sidney's grandfather and father helped in the opening of Oregon, Alaska, and Washington to ship traffic which is the basis for Howard's strong American spirit that is a theme seen through out his writings. The family participated in activities such a camping and horseback riding. In 1903 at the age of twelve Howard took his first trip to Europe to live with his mother and half-sister Jean for six months. This would be the first of his extended stays there. In 1910, Howard once again was in Europe where he stayed in a Switzerland sanitarium for treatment of tuberculosis.
In 1911 he began his college education at the University of California at Berkeley where he studied English and Classical Literature. He was also an active writer for various school publications. He wrote for the campus newspapers and was editor for The Occident (White, 20). He graduated in 1915 with high marks after writing his master's thesis on John Lyly's plays (White, 21). During his time at Berkeley he wrote his first play The Sons of Spain for a poetry seminar which was later produced as a pageant for an artist's colony at Carmel (White, 20).
Beginning in 1916 and for the next two years Howard was an ambulance driver for France during the European War and also a combat pilot for the U.S. Forces (White, Chronology). After Howard served his time in the war in 1919 he began working on a journalism career in New York which started with him writing for Life, a weekly humor magazine. After three years he had done so well that he was promoted to Literary Editor of the magazine (White, 22). This work led to bigger magazines such as The New Republic, and eventually led him to work with Hearst for four years on the magazine Hearst International (White, 22). Hearst International was a magazine that sold based on sensationalism with topics such as witch hunts, labor unions, dope running, stock swindles, and oil crooks (White, 23).
After his stint as a magazine writer Howard focused on being a playwright. In 1922 Howard married actress Clare Eames whom he cast as the lead in his play Swords. Clare Eames made her debut in 1918 on Broadway's The Big Scene. During this time his other play Tenacity opens in New York and runs for 67 performances (White, 25). It is during this time he writes a short story collection titled Three Flights Up. In 1926 he writes Ned McCobb's Daughter which played for 132 performances and The Silver Cord which played for 112 performances. Clare was also cast as the lead in Ned McCobb's Daughter and later starred in the London production of The Silver Cord (White, 28). The most memorable play of this period is They Knew What They Wanted for which he won a Pulitzer Prize in 1924. Ironically the play was turned down by sixteen managers before it was picked up (White, 27). The play ran for 414 performances after its November 24 opening, toured the country, and in the following year was produced overseas in London (White, 27). The year 1928 was when Howard and Clare separated and from then on they never reconciled. In March, 1930 their divorce was finalized with Howard gaining custody of their daughter Jennifer. Later that year Clare passed away in a London nursing home and is buried in Richmond Cemetery just outside of London.
After the separation form Clare in 1928, Howard focused on writing screen plays and did so for the next ten years. In 1931 just a year after Clare's death Howard remarried Leopoldine "Polly" Blaine Damrosch a New York socialite. Three children resulted from this marriage; Sidney born in 1933, Walter in 1935, and Margaret in 1938.
In 1936 he wrote a screen play for his 1934 theatre play Dodsworth. The play had a run of 278 performances and the screenplay was his most financially rewarding. His screen play writing later wins him an Academy Award for Arrowsmith in 1931 and another award in 1939 for Gone with the Wind. GWTW was up for 12 Academy Awards and walked away with 8 including awards for best actor, actress, and picture. Howard was at this time the highest paid screenwriter of his time in Hollywood and New York (White, Preface).
In 1935 he purchased a five hundred acre dairy farm in Tyringham, Massachusetts. Here he spent most of his time working the field, cattle and garden. Also during this year Howard was elected to be the President of the Dramatist Guild of the Author's League of America for a two year term (White, 31). In 1938, just a year before his tragic death, he became a co-founder of the Playwrights Company with Maxwell Anderson, Robert E. Sherwood, Elmer Rice, and S.N. Behrman. The Playwrights Company was an undeniable milestone in Broadway theater history (White, 33). On August 23, 1939 Sidney Howard died in a tractor machine accident on his farm. He was 48 years old. Nearly fourteen years later, on December 1, 1953 Madam, Will You Walk? opened in New York and ran for 42 performances. It was his last production.
Howard was a man with a strong physical presence and lots of energy. He fit in well with the Gotham crowd of New York City during the 1920s and 1930s. He later was a family man. Joseph Mersand has said that Howard's "style of writing is not easily distinguished. But his sincerity and vigor are ever present. He did not write to prove anything." (60-61) Howard gave a vitality to his writings by creating characters that "preserved their sanity and tolerance amid a world slowly being undermined by insanity and intolerance." (Mersand, 60) Howard's stayed within an all-American lifestyle from the California wine-growers in They Knew What They Wanted to the New England liberals in The Ghost of Yankee Doodle (Mersand, 55). All of this is a result to his upbringing, patriotic parents and grandfather.
The plays written by The Playwrights Company have been acted out until the late 1970s and early 1980s (Broadway Database). The Sidney Howard Memorial Award was created in his honor after his death to be given to the best first Broadway play (White, 31). His popular play They Knew What They Wanted has been filmed three times in 1928, 1930, and 1940. Oakland High School also has a memorial web page dedicated to him and to Robert Gordon Sproul, former president of University of California. (Oakland). Joseph Wood Krutch paid Howard the compliment of saying that he is "one of the most intelligent but least intellectual; one of the most serious but least solemn...convinced that plays had to do with people and situations, not with what are called ideas." (White, Preface) This quote tells exactly what Howard was focused on, the American spirit and the drive that Americas people have. His plays focused on the trials and tribulations of the average Joe but he never trivialized their problems.
Awards and Honors:
1919-Cited twice for gallantry and awarded the Silver Star
1925-Pulitzer Prize-They Knew What They Wanted
1929-Second Place O. Henry short story competition for "The Homesick Ladies"
1931- Academy Award-Best Screenplay Arrowsmith
1934-Honorary Degree from Washington and Jefferson College
1939-Academy Award-Best Screenplay Gone With the Wind
Works Cited
Howard White. Sidney Howard. Boston: Twayne, 1977.
Internet Broadway Database "Sidney Howard." The League of American Theatres and Producers. 2001 URL: http://www.ibdb.com/person.asp?ID=8671 8 Mar. 2003
International Book Collectors Association. 1996. URL: http://www.rarebooks.org/puldrama.htm
Krutch, Joseph Wood. The American Drama Since 1918. New York: George Braziller, Inc. 1939.
Mersand, Joseph. The Play's The Thing. New York: Kennikat Press, 1941.
MLA Style Citation of this Web Page
Reuben, Paul P. "Chapter 8: Sidney Coe Howard." PAL: Perspectives in American Literature- A Research and Reference Guide. URL: http://www.paulreuben.website/pal/chap8/howard.html (provide page date or date of your login).

| Top |