Chapter 8: American Drama

A. (Albert) R. (Ramsdell) Gurney
1930-

© Paul Reuben October 20, 2016 E-Mail
Outside Links: | ARG: Complete Guide to Plays | ARG: Internet Broadway Database | ARG: Internet Movie Database |
Page Links: | Primary Works | Selected Bibliography 1980-Present | MLA Style Citation of this Web Page |
Site Links: | Chap. 8: Index | Alphabetical List | Table Of Contents | Home Page |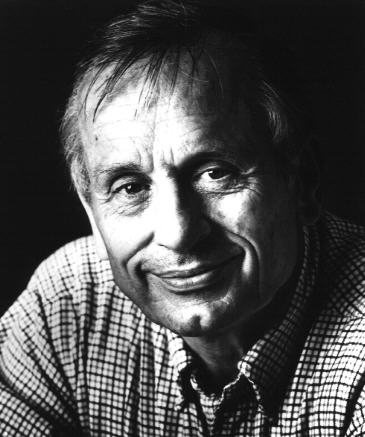 Source: A. R. Gurney
A. R. Gurney has written over thirty plays, including many standards in the repertoire of American theater. "The Dining Room," "Love Letters," "The Cocktail Hour," and "Sylvia," among others, delight audiences across the U.S. and around the world. His plays keep us laughing, even as they offer keen insights into American life. Inspired by Gurney's artistic vision, this unprecedented collection invites the reader into "the community of the play" - a collaborative forum comprised of actors, directors, playwrights, theatergoers, scholars, and critics. Selections include an opening interview with Gurney exploring his life and creative process, followed by discussions with three actors and noted stage director John Tillinger, who illuminate the playwright's craft from a practical perspective. The focus then shifts to original essays by prominent scholars who analyze Gurney's achievements in the context of American theater and culture. The casebook concludes with a selection of articles by Gurney drawn from important newspapers and periodicals that reveal his superb wit and engaging reflections on contemporary theater. Gurney's is the first among many voices featured in this entertaining collection, which addresses all readers who support and appreciate the theatrical community. - From A.R. Gurney: A Casebook (listed below)
Entertaining strangers. Garden City, NY: Doubleday, 1977. PS3557 .U82 E5

Four plays. NY: Avon Books, 1985. PS3557 .U82 A6

The perfect party: a comedy in two acts. Garden City, NY: N. Doubleday, 1986. PS3557 .U82 P47

Nine early plays, 1961-1973. Lyme, NH: Smith and Kraus, 1995. PS3557 .U82 A6

Collected works. 5 vols. Lyme, NH: Smith and Kraus, 1995-. PS3557 .U82 A6 Library Has: v.1-v.5
Selected Bibliography 1980-Present
Andreach, Robert J. Drawing Upon the Past: Classical Theatre in the Contemporary American Theatre. NY: Peter Lang, 2003.
Sponberg, Arvid F. ed. A.R. Gurney: A Casebook. NY: Routledge, 2003.
MLA Style Citation of this Web Page
Reuben, Paul P. "Chapter 8:A. (Albert) R. (Ramsdell) Gurney (1930-)." PAL: Perspectives in American Literature- A Research and Reference Guide. URL: http://www.paulreuben.website/pal/chap8/gurney.html (provide page date or date of your login).
| Top |