Chapter 7: Early 20th C. American Lit
and Modernism

Robert E. (Ervin) Howard
1906-1936

© Paul P. Reuben October 19, 2016 E-Mail
Outside Links: | A Short Biography | REH United Press Assocaition |
Page Links: | Primary Works | Selected Bibliography 1980-Present | Study Questions | MLA Style Citation of this Web Page |
Site Links: | Chap. 7: Index | Alphabetical List | Table Of Contents | Home Page |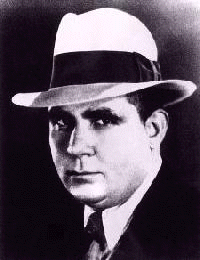 Source: REH, Conan the Barbarian
King Conan. [Stories] NY: Gnome Press, 1953. PS3515 .O842 K5
Selected Bibliography 1980-Present
Bleiler, Everett F. ed. Supernatural Fiction Writers: Fantasy and Horror, 2: A. E. Coppard to Roger Zelazny. NY: Scribner's, 1985.
Herron, Don. ed. The Dark Barbarian: The Writings of Robert E. Howard, a Critical Anthology. Westport, CT: Greenwood, 1984.
Holley, Joe. "Robert E. Howard." in Leonard, Frances and Ramona Cearley. eds. Conversations with Texas Writers. Austin: U of Texas P, 2005.
Nielsen, Leon. Robert E. Howard: A Collector's Descriptive Bibliography of American and British Hardcover, Paperback, Magazine, Special and Amateur Editions, with a Biography. Jefferson, NC: McFarland, 2007.
MLA Style Citation of this Web Page
Reuben, Paul P. "Chapter 7: Robert E. Howard." PAL: Perspectives in American Literature- A Research and Reference Guide. URL: http://www.paulreuben.website/pal/chap7/howard.html (provide page date or date of your login).

| Top |