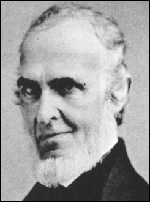 Source: NNDB
Legends of New England, 1831; Lays of My Home, 1843; "Massachusetts to Virginia" in Voices of Freedom, 1846; Supernaturalism of New England, 1847; Leaves from Margaret Smith's Journal, 1849; Songs of Labor and Other Poems, 1850; Snow-Bound, 1866; The Tent on the Beach, 1867; Among the Hills, and Other Poems,1869.

Whittier, John Greenleaf. The Poetry of John Greenleaf Whittier: A Readers' Edition. Ed. William Jolliff. Richmond, IN: Friends United P, 2000.
Selected Bibliography 1980-Present
Erben, Patrick M. "John Greenleaf Whittier (1807-1892)." in Knight, Denise D. ed. Writers of the American Renaissance: An A-to-Z Guide. Westport, CT: Greenwood, 2003.
Gilbar, Steven and Stewart, Dean. Published & Perished: Memoria, Eulogies, & Remembrances of American Writers. Boston: Godine, 2002.
Goodman, Susan. Republic of Words: The Atlantic Monthly and Its Writers, 1857-1925. Hanover, NH: UP of New England, 2011.
Grant, David. Political Antislavery Discourse and American Literature of the 1850s. Newark: U of Delaware P, 2012
Kribbs, Jayne K. ed. Critical essays on John Greenleaf Whittier. Boston: G. K. Hall, 1980. PS3288 .C7
Lockard, Joe. Watching Slavery: Witness Texts and Travel Reports. NY: Peter Lang, 2008.
Leonard, Angela M. Political Poetry as Discourse: Rereading John Greenleaf Whittier, Ebenezer Elliot, and Hip-Hop-ology. Lanham, MD: Lexington, 2010.
Pickard, John B., and Sidney Ives. The Parkman Dexter Howe Library, V: The John Greenleaf Whittier Collection. Gainesville: Howe Lib., Univ. of Florida, 1987.
Pollard, John A. John Greenleaf Whittier, friend of man. Hamden, Conn.: Archon Books, 1969. PS3281 P6
von Frank, Albert J. "John Greenleaf Whittier." in Mott, Wesley T. ed. The American Renaissance in New England: Fourth Series. Detroit: Gale, 2001.
| Top |John Greenleaf Whittier (1807-1892): A Brief Biography
A Student Project by Patricia Roland
John Greenleaf Whittier, a common Quaker man, would influence his young America from the day he began fantasizing about folklore and adventures, then throughout his political support for the abolishment of slavery and into his later more successful years as a mature poet who spoke for the common man. Born on December 17, 1807 on a farm near Haverhill, Massachusetts, Whittier was raised by his Quaker parents in the farm house built by his great-great grandfather. His life as a child was riddled with hard labor and isolation, as his family was a half mile from any neighbors and had only each other for "companionship, entertainment and education."(Pickard 5) As a Quaker, he was raised to believe that unlike the Calvinist, "priestly rule was not necessary for salvation," rather that the Inner Light and a determination "to secure the natural rights of man and a practical knowledge of human nature that closeness to elemental forces brings" was what mattered in his simple life ( Pickard 5). Whittier was a true poet at heart, as some biographers have found, since as a child he could be found, once all his chores were done, wandering the cornfields and dreaming of adventures. His uncle educated him in the "little world of sights and sounds" and Whittier, in his youth, began exploring nature, "old legends and the rural landscape" but it wasn't until he heard a song by the Scottish Robert Burns that he became truly inspired to write poetry. He admits, "'This was about the first poetry I had ever heard, with the exception of the Bible....and it had a lasting influence on me...I began to make rhymes myself, and to imagine stories and adventures..I lived a sort of dual life one in a world of fancy the other a world of plain matter-of-fact about me.'" (Pickard 9)
Whittier began composing poetry about what he saw around him and about the many tales of "haunted bridges and Quaker persecutions" his parents spoke of around the fireplace. Of his two sisters, Elizabeth(younger) and Mary(older), Mary encouraged his early writing and pushed him to publish them in the local newspapers. She sent his best poem, at the time, "The Exile's Departure," to William Lloyd Garrison, editor of the Newburyport Free Press, who published it in June of 1826. This was the beginning of many more(around eighty) poems to be published in many other newspapers and as well as a good friendship with Garrison. Whittier's father was urged by Garrison to allow his son to finish a high school education, two terms, at Haverhill Academy. Whittier, after such time however, was broke and in poor health, a problem that would plague him the rest of his life due to the over-strenuous labor at his family's farm. During his time at the Academy, he had courtships with Mary Emerson Smith and Evelina Bray, but didn't marry either of them. He supported himself by teaching and shoemaking (Pickard xi).
Whittier became editor of The American Manufacturer, in Boston and later edited two other newspapers: Haverhill Gazette and New England Review. He was propelled into a world of politics, a time teaming with those rallying for the common man, women's suffrage and the abolishment of slavery. He supported the Whig Henry Clay and was urged by his friend Garrison to join the movement against slavery. Whittier continued writing and published his first book, Legends of New England in 1831, a vivid collection of tales and poems reflecting his childhood memories of stories shared in his family, of England's lore. Whittier soon had to face a decision of continuing with his poetry or forsaking any chance at holding a substantial political office and joining the abolitionist movement. He went with his heart, "'I set higher value on my name as appended to the Anti-Slavery Declaration of 1833 than on the title-page of any book.'" (Myerson 193) His answer to Garrison's urgings was a privately printed pamphlet Justice and Expediency, a "closely reasoned and documented attack on the Colonization Society" that proposed to solve slavery by simply sending all black Americans back to Africa (Myerson 192). During this phase of his life, he became a popular spokesperson for his cause, pushing for bills to get "trial by jury" for runaway slaves and "organizing opposition to the death penalty."(Myerson 193)
Whittier paid the price for his cause, being "mobbed and stoned in 1836" while trying to retrieve his writings from his office as a mob attacked. He sold his family's farm, his father having died in 1830, and moved his mother and sister, Elizabeth, to Amesbury so he could be closer to them. During this time, intermittent with his need to rest due to ill health, Whittier succeeded in making the abolitionist movement a "vigorous organ," feeding it with his keen editor's eye and his sensible arguments published in newspapers in support of the cause. The year 1837 saw the first collection of his poems published, dealing with the issues of abolishing slavery. One such poem being "Clerical Oppressors," that "attacked the hypocrisy of the Southern clergy in lending the support of Christianity to the slave system."(Myerson 194) In 1839 he helped form the Liberty party, a "political-action group of the Abolitionist party."(Packard xii) Yet by the next year, in poor health, he retired from his editorships and rested at Amesbury. He returned to his poetry in 1843 with Lays of My Home, a rich collection of visual poetry and lore. He began publishing prose writing in 1849 and 1850 with Margaret Smith's Journal, Songs of Labor, "Maud Muller", "Telling the Bees," and "Skipper Ireson's Ride."(Pickard xii)
Now Whittier, although still supporting his cause of abolishing slavery, was moving into his later years where his masterpiece Snow-Bound would be created and many more memorable works in his mature years. His masterpiece also gave him financial success, earning more than any of his other previously published works. Other works of great esteem would follow including: The Tent on the Beach and Other Poems, Among the Hills, The Pennsylvania Pilgrim, and finally, At Sundown, his last collection of poems, which was issued to the public at the time of his death. John Greenleaf Whittier reached his greatest literary maturity during the last quarter of his life from the success of Snow-Bound, through to his last work. He spoke to the common man in his poetry and fought for abolishing the persecution of a group of people as his Quaker ancestors had been persecuted as well. Whittier was the dreaming boy surrounded by the beauty of nature and nurtured by a fire within for a cause that called for man to understand his Inner Light. Whittier died in Hampton Falls, New Hampshire on September 7, 1892, unmarried, but happy at the age of 85.
Works Cited
Pickard, John B. John Greenleaf Whittier: An Introduction and Interpretation. New York: Holt, Rinehart and Winston, Inc., 1961.
Myerson, Joel, ed. Dictionary of Literary Biography. Detroit, Michigan: Gale Research Company, 1978.
MLA Style Citation of this Web Page:
Reuben, Paul P. "Chapter 4: John Greenleaf Whittier" PAL: Perspectives in American Literature- A Research and Reference Guide. WWW URL: http://www.paulreuben.website/pal/chap4/whittier.html (provide page date or date of your login).

| Top |