Chapter 4: American Transcendentalism

Lydia Maria Child
1802-1880

© Paul P. Reuben October 17, 2016 E-Mail

Outside Link: LMC Society Website

Page Links: | Primary Works | Selected Bibliography | MLA Style Citation of this Web Page |

Site Links: | Chap 4: Index |
Alphabetical List
|
Table Of Contents
|
Home Page
|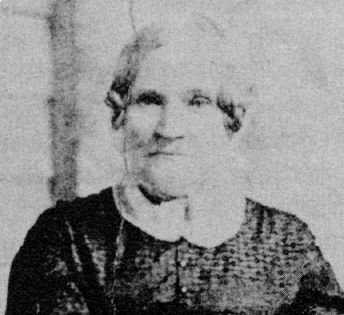 (Photo source: Legacy Photo Gallery)
Hobomok, A Tale of Early Times, 1824; The Rebels or Boston Before the Revolution, 1825; Juvenile Miscellany (the first periodical for children in the US), 1826; The Frugal Housewife, 1828; The Mother's Book, 1831; An Appeal in Favor of that Class Of Americans Called Africans, 1833; History of the Condition of Women, In Various Ages and Nations, 1835; "Slavery's Pleasant Homes" (short story), 1843; Letters from New York (while editor of The National Anti-Slavery Standard, a Garrisonian newspaper), 1843, 1845; Fact and Fiction (stories), 1846; The Freedmen's Book (collection of stories, sketches, and poems by Black writers), 1865; The Progress of religious Ideas Through Successive Ages, 1855; Appeal for the Indians, 1868; A Romance of The Republic, 1867.
An appeal in favor of Americans called Africans. NY: Arno Press, 1968. E449 C532
The freedmen's book. NY: Arno Press, 1968. E185.86 C46
Isaac T. Hopper: a true life. Boston,: John P. Jewett & co, 1853. E449 .H798
Over the river and through the wood, pictures by Brinton Turkle. NY: Coward, McCann & Geoghegan, 1974. Juv / 784.6 CHI
Whittier, John G. ed. Letters of Lydia Maria Child. NY: Houghton, Mifflin, 1883. PS1293 .Z8
Incidents in the life of a slave girl: written by herself, by Harriet A. Jacobs; edited by L. Maria Child; edited and with an introduction by Jean Fagan Yellin. Cambridge, Mass.: Harvard UP, 1987. E444 .J17 A3
| Top | Selected Bibliography
Albert, Judith S. Minerva's Circle: Margaret Fuller's Women. Novato, CA: Paper Mill, 2010.
Baer, Helene G. The Heart is Like Heaven: The Life of Lydia Maria Child. Philadelphia: U of Pennsylvania P, 1964.
Beck, Janet K. Creating the John Brown Legend: Emerson, Thoreau, Douglass, Child and Higginson in Defense of the Raid on Harpers Ferry. Jefferson, NC: McFarland, 2009.
Clymer, Jeffory A. Family Money: Property, Race, and Literature in the Nineteenth Century. NY: Oxford UP, 2012.
Coleman, Linda S. ed. Women's life-writing: finding voice/ building community. Bowling Green: Bowling Green State U Popular P, 1997. PR756 .W65 W66
Enoch, Jessica. Refiguring Rhetorical Education: Women Teaching African American, Native American, and Chicano/a Students, 1865-1911. Carbondale: Southern Illinois UP, 2008.
Fleischner, Jennifer. Mastering slavery: memory, family, and identity in women's slave narratives. NY: NY UP, 1996. E444 .F577
Foster, Edward H. ed. Hobomok. NY: Garrett, 1970.
Greiman, Jennifer. Democracy's Spectacle: Sovereignty and Public Life in Antebellum American Writing. NY: Fordham UP, 2010.
Hoeller, Hildegard. From Gift to Commodity: Capitalism and Sacrifice in Nineteenth-Century American Fiction. Durham: U of New Hampshire P, 2012.
Karcher, Carolyn L. The First Woman in the Republic: A Cultural Biography of Lydia Maria Child. Durham: Duke UP, 1994.
- - -. ed. A Lydia Maria Child Reader. Durham, NC: Duke UP, 1997.
Meltzer, Milton. Tongue of Flame: The Life of Lydia Maria Child. NY: Crowell, 1965.
- - -, and Patricia Holland, eds. Lydia Maria Child: Selected Letters, 1817-1880. Amherst: UP of Massachusetts, 1982.
Michael, John. Identity and the Failure of America: From Thomas Jefferson to the War on Terror. Minneapolis: U of Minnesota P, 2008.
Nelson, Dana D. ed. A Romance of the Republic. Lexington, KY: UP of Kentucky, 1997.
Osborne, William S. Lydia Maria Child. Boston: Twayne, 1980. PS1293.Z5 O8
Schmidt, Peter. Sitting in Darkness: New South Fiction, Education, and the Rise of Jim Crow Colonialism, 1865-1920. Jackson: UP of Mississippi, 2008.
Showalter, Elaine. ed. The Vintage Book of American Women Writers. NY: Vintag, 2011.
Yellin, Jean F. Women & Sisters: The Anti Slavery Feminists in American Culture. New Haven: Yale UP, 1989.
MLA Style Citation of this Web Page:
Reuben, Paul P. "Chapter 4: Early Nineteenth Century: Lydia Maria Child" PAL: Perspectives in American Literature- A Research and Reference Guide. WWW URL: http://www.paulreuben.website/pal/chap4/child.html (provide page date or your date of logon).
| Top |