Chapter 10: Late Twentieth Century and Postmodernism

John Updike
1932 - 2009

© Paul Reuben October 22, 2016 E-Mail
Page Links: | Primary Works | Selected Bibliography 2000-Present | MLA Style Citation of this Web Page |
Site Links: | Chap. 10: Index |
Alphabetical List
|
Table Of Contents
|
Home Page
|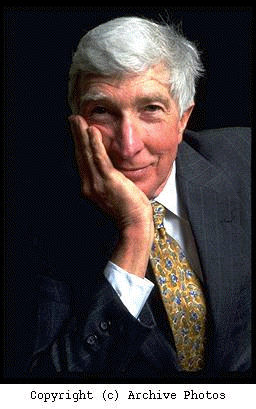 Source: Untitled
The Poorhouse Fair, 1958; Rabbit Run, 1960; Pigeon Feathers, 1962 (collection); The Centaur, 1963; Of The Farm, 1965; The Angels, 1968; Couples, 1968; Rabbit Redux, 1971; Museums And Women, 1972 (collection); Picked-Up Pieces, 1975; A Month Of Sundays, 1975; Marry Me, 1977; The Coup, 1978; Problems, 1979 (collection); To Far To Go, 1979 (collection); Rabbit Is Rich, 1981; Bech Is Back, 1982; Beloved, 1982; The Witches Of Eastwick, 1984; Jester's Dozen, 1984; Soft Spring Night In Shillington, 1986; Roger's Version, 1986; Trust Me, 1987 (collection); Out On The Marsh, 1988; S, 1988; Rabbit At Rest, 1990; Brazil, 1994; The Afterlife, 1994(collection); The Beauty Of The Lilies, 1996; Golf Dreams, 1998; Deadly Sins, 1996; Toward The End Of Time, 1997; Bech at Bay: a quasi-novel, 1998; Gertrude and Claudius, 2000; Seek My Face, 2002.

Self-consciousness: memoirs. NY: Knopf, 1989. PS3571 .P4 Z475

The Early Stories: 1953-1975. Updike, John (foreword). NY: Knopf, 2003.
Selected Bibliography 2000-Present
Bailey, Peter J. Rabbit (Un)Redeemed: The Drama of Belief in John Updike's Fiction. Madison, NJ: Fairleigh Dickinson UP, 2006.
Begley, Adam. Updike. NY: HarperCollins, 2014.
Boswell, Marshall. John Updike's Rabbit Tetralogy: Mastered Irony in Motion. Columbia: U of Missouri P, 2001.
Campbell, James. Syncopations: Beats, New Yorkers, and Writers in the Dark. Berkeley: U of California P, 2008.
De Bellis, Jack. John Updike's Early Years. Cranbury, NJ: Lehigh UP, 2013.
Keener, Brian. John Updike's Human Comedy: Comic Morality in The Centaur and the Rabbit Novels. NY: Peter Lang, 2005.
Mazzeno, Laurence W. Becoming John Updike: Critical Reception, 1958-2010. NY: Camden House, 2013.
Miller, D. Quentin. John Updike and the Cold War: Drawing the Iron Curtain. Columbia: U of Missouri P, 2001.
Morley, Catherine. The Quest for Epic in Contemporary American Fiction: John Updike, Philip Roth and Don DeLillo. NY: Routledge, 2009.
Schiff, James, and Jon Hughes. eds. Updike in Cincinnati: A Literary Performance. Athens: Ohio UP, 2007.
MLA Style Citation of this Web Page
Reuben, Paul P. "Chapter 10: John Updike." PAL: Perspectives in American Literature- A Research and Reference Guide. URL: http://www.paulreuben.website/pal/chap10/updike.html (provide page date or date of your login).
| Top |