Chapter 10: Late Twentieth Century and Postmodernism

Henry Miller
1891-1980

© Paul Reuben October 22, 2016 E-Mail
Outside Links: | The Henry Miller Library | Henry Miller: Personal Collection |
Page Links: | Primary Works | Selected Bibliography 1980-Present | MLA Style Citation of this Web Page |
Site Links: | Chap. 10: Index | Alphabetical List | Table Of Contents | Home Page |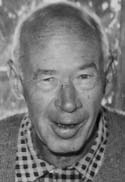 Source: HM Bibliography
Tropic of Cancer, 1934; Tropic of Capricorn, 1939; The colossus of Maroussi, 1941; Sunday after the war, 1944; The air-conditioned nightmare, v.1-2, 1945-47; The time of the assassins: a study of Rimbaud, 1962; Just wild about Harry; a melo-melo in seven scenes, 1964; The world of sex, 1965; The rosy crucifixion, 1965; Quiet days in Clichy, 1965; Letters to Anais Nin, 1965; Order and chaos chez Hans Reichel, 1966; Collector's quest; the correspondence of Henry Miller and J. Rives Childs, 1947-1965, 1968; My life and times, 1971; Reflections on the death of Mishima, 1972; Genius and lust: a journey through the major writings of Henry Miller, 1976; The world of Lawrence: a passionate appreciation, 1980; Reflections, 1981; Opus pistorum, 1983; Henry Miller's Hamlet letters, 1988.
Selected Bibliography 2000-Present
Decker, James M. Henry Miller and Narrative Form: Constructing the Self, Rejecting Modernity. NY: Routledge, 2005.
Flaxman, Amy M. New Anatomies: Tracing Emotions in Henry Miller's Writings. Belfast, ME: Porter, 2000.
Jahshan, Paul. Henry Miller and the Surrealist Discourse of Excess. NY: Peter Lang, 2001.
Ladenson, Elisabeth. Dirt for Art's Sake: Books on Trial from Madame Bovary to Lolita. NY: Cornell UP, 2007.
Masuga, Katy. The Secret Violence of Henry Miller. Rochester, NY: Camden House, 2011.
Nesbit, Thomas. Henry Miller and Religion. NY: Routledge, 2007.
Turner, Frederick. Renegade: Henry Miller and the Making of Tropic of Cancer. New Haven, CT: Yale UP, 2012.
MLA Style Citation of this Web Page
Reuben, Paul P. "Chapter 10: Henry Miller." PAL: Perspectives in American Literature- A Research and Reference Guide. URL: http://www.paulreuben.website/pal/chap10/miller.html (provide page date and date of your login).

| Top |