Chapter 10: Late Twentieth Century and Postmodernism

Harper Lee
1926-2016

© Paul Reuben October 22, 2016 E-Mail
New York Times Obituary, Feb. 19, 2016

Page Links: | Primary Works | Selected Bibliography 2000-Present | MLA Style Citation of this Web Page |
Site Links: | Chap. 10: Index | Alphabetical List | Table Of Contents | Home Page |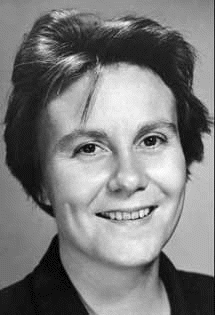 Source: BBC.COM.UK
To kill a mockingbird. Philadelphia: Lippincott, 1960.

To kill a mockingbird. Universal City, CA: Universal Home Video, 1998.

Go Set a Watchman. 2015.

Selected Bibliography 2000-Present
Abernathy, Jeff. To Hell and Back: Race and Betrayal in the Southern Novel. Athens: U of Georgia P, 2003.
Blackford, Holly. Mockingbird Passing: Closeted Traditions and Sexual Curiosities in Harper Lee's Novel. Knoxville: U of Tennessee P, 2011.
Richards, Gary. Lovers and Beloveds: Sexual Otherness in Southern Fiction, 1936-1961. Baton Rouge: Louisiana State UP, 2005.
Shields, Charles J. Mockingbird: A Portrait of Harper Lee. NY: Holt, 2006.
Watson, Charles S. Horton Foote: A Literary Biography. Austin: U of Texas P, 2003.
MLA Style Citation of this Web Page
Reuben, Paul P. "Chapter 10: Harper Lee." PAL: Perspectives in American Literature- A Research and Reference Guide. URL: http://www.paulreuben.website/pal/chap10/lee_harper.html (provide page date or date of your login).
| Top |