Chapter 10: Late Twentieth Century and Postmodernism

Maxine Kumin
1925-2014

© Paul Reuben October 21, 2016 E-Mail
Outside Link: | Modern American Poetry: MK | LA Times Obituary |
Page Links: | Primary Works | Selected Bibliography 1980-Present | MLA Style Citation of this Web Page |
Site Links: | Chap. 10: Index | Alphabetical List | Table Of Contents | Home Page |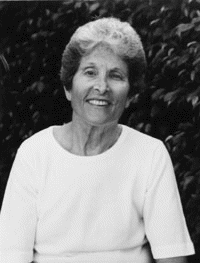 Source: NY State Writers Institute - MK
The passions of Uxport; a novel. NY: Harper & Row, 1968. PS3521 U638 P3

House, bridge, fountain, gate. NY: Viking Press, 1975. PS3521 U638 H6

What color is Caesar? illustrated by Evaline Ness. NY: McGraw-Hill, 1978. Juv / Easy K965 w

The retrieval system: poems. NY: Viking, 1978. PS3521.U638 R4

Why can't we live together like civilized human beings: stories. NY: Viking Press, 1982. PS3521.U638 W5

Our ground time here will be brief. NY: Penguin Books, 1982. PS3521 .U638 A6

The microscope. pictures by Arnold Lobel. NY: Harper & Row, 1984, 1968. Juv / 578.0924 KUM

Looking for luck: poems. NY: Norton, 1992. PS3521 .U638 L58

"Audience." in Citino, David. ed. The Eye of the Poet: Six Views of the Art and Craft of Poetry. NY: Oxford UP, 2002.

"Motherhood and Poetics." in Dienstfrey, Patricia and Hillman, Brenda. eds. The Grand Permission: New Writings on Poetics and Motherhood. Middletown, CT: Wesleyan UP, 2003.

"Dinner at Jane's and Don's." in Peseroff, Joyce. ed. Simply Lasting: Writers on Jane Kenyon. St. Paul, MN: Graywolf 2005.
Selected Bibliography 1980-Present
Grosholz, Emily. ed. Telling the barn swallow: poets on the poetry of Maxine Kumin. Hanover: UP of New England, 1997. PS3521 .U638 Z89
Hirsch, Edward. Poet's Choice. Orlando: Harcourt, 2006.
MLA Style Citation of this Web Page
Reuben, Paul P. "Chapter 10: Maxine Kumin." PAL: Perspectives in American Literature- A Research and Reference Guide. URL: http://www.paulreuben.website/pal/chap10/kumin.html (provide page date or date of your login).

| Top |