Chapter 10: Late Twentieth Century and Postmodernism

Rolando Hinojosa-Smith
1929-

© Paul Reuben October 21, 2016 E-Mail
Outside Link: | Heath Anthology Introduction: RHS |
Page Links: | Primary Works | Selected Bibliography 1980-Present | MLA Style Citation of this Web Page |
Site Links: | Chap. 10: Index | Alphabetical List | Table Of Contents | Home Page |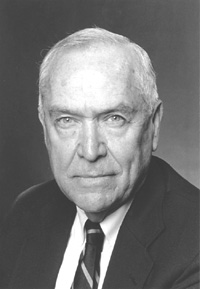 Source: Writers
Generaciones y semblanzas. English translation, Rosaura Sanchez. Berkeley: Justa Publications, 1977. PQ7079.2.H48 G4

Estampas del valle y otras obras = Sketches of the valley and other works. English translation, Gustavo Valadez and Jose Reyna. Berkeley: Editorial Justa Publications, 1977. PQ7079.2 .H5 E8

Mi querido Rafa. Houston: Arte Publico P, 1981. PQ7079.2 .H5 M5

The valley: a re-creation in narrative prose of a portfolio of etchings, engravings, sketches, and silhouettes by various artists in various styles, plus a set of photographs from a family album. Ypsilanti: Bilingual P, 1983. PS3558 .I545 V3

Claros varones de Belken = Fair gentlemen of Belken County. translated from the Spanish by Julia Cruz. Tempe: Editorial Bilingue, 1986. PS3558 .I545 C5

This migrant earth. Rolando Hinojosa's rendition in English of Tomas Rivera's ... y no se lo trago la tierra. Houston: Arte Publico P, 1987. PQ7079.2 .R5 Y213

Klail City: a novel. Houston: Arte Publico P, 1987. PQ7079.2 .H5 K513

Tomas Rivera, 1935-1984: the man and his work. edited by Vernon E. Lattin, Rolando Hinojosa, Gary D. Keller. Tempe: Bilingual Review P, 1988. PQ 7079.2 .R5 Z88

Becky and her friends. Houston: Arte Publico P, 1990. PS3558 .I545 B43
Selected Bibliography 1980-Present
Adams, Rachel. "At the Borders of American Crime Fiction." in Dimock, Wai Chee and Buell, Lawrence. eds. Shades of the Planet: American Literature as World Literature. Princeton, NJ: Princeton UP, 2007.
Holley, Joe and Gary Kent. "Rolando Hinojosa-Smith." in Leonard, Frances aand others. eds. Conversations with Texas Writers. Austin: U of Texas P, 2005.
Lee, Joyce G. Rolando Hinojosa and the American Dream. Denton: U of North Texas P, 1997.
Sánchez, Rosaura. "Rolando Hinojosa (1929-)." in West-Durán, Alan and others. eds. Latino and Latina Writers, I: Introductory Essays, Chicano and Chicana Authors; II: Cuban and Cuban American Authors, Dominican and Other Authors, Puerto Rican Authors. NY: Scribner's, 2004.
Sotelo, Susan B. Chicano Detective Fiction: A Critical Study of Five Novelists. Jefferson, NC: McFarland, 2005.
Torres, Hector A. Conversations with Contemporary Chicana and Chicano Writers. Albuquerque: U of New Mexico, 2007.
Zilles, Klaus. Rolando Hinojosa: A Readers Guide. Albuquerque: University of New Mexico P, 2001.
MLA Style Citation of this Web Page
Reuben, Paul P. "Chapter 10: Rolando Hinojosa-Smith." PAL: Perspectives in American Literature- A Research and Reference Guide. URL: http://www.paulreuben.website/pal/chap10/hinojosa.html (provide page date or date of your login).

| Top |