Chapter 10: Late Twentieth Century and Postmodernism

Tony Hillerman
1925-2008

© Paul Reuben October 21, 2016 E-Mail
Outside Links: | TH's Jim Chee and Joe Leaphorn Mysteries | Obituary |
Page Links: | Primary Works | Selected Bibliography 1980-Present | MLA Style Citation of this Web Page |
Site Links: | Chap. 10: Index | Alphabetical List | Table Of Contents | Home Page |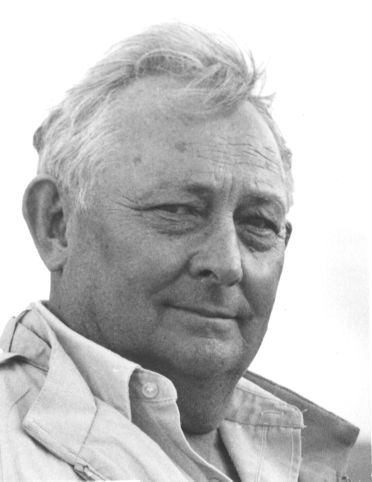 Source: Oklahoma Dept. of Education: TH
Primary Works - Source - Fantastic Fiction: TH
Series
Joe Leaphorn

The Blessing Way (1970)

Dance Hall of the Dead (1973)

Listening Woman (1978)

Jim Chee

People of Darkness (1980)

The Dark Wind (1982)

The Ghostway (1984)

Joe Leaphorn And Jim Chee

Skinwalkers (1986)

A Thief of Time (1988)

Talking God (1989)

Coyote Waits (1990)

Sacred Clowns (1993)

The Fallen Man (1996)

The First Eagle (1998)

Hunting Badger (1999)

The Wailing Wind (2002)

The Sinister Pig (2003)

Skeleton Man (2004)

The Shape Shifter (2006)
Novels
The Fly on the Wall (1970)

The Perfect Murder: Five Great Mystery Writers Create the Perfect Crime (1991) (with Lawrence Block, Sarah Caudwell and Jack Hitt)

Finding Moon (1995)
Picture Book
Buster Mesquite's Cowboy Band (2007)
Chapter Book
The Boy Who Made Dragonfly: A Zuni Myth (1970)
Anthologies edited
The Best of the West: An Anthology of Classic Writing from the American West (1991)

The Mysterious West (1994)

The Oxford Book of American Detective Stories (1996) (with Rosemary Herbert)

Best American Mystery Stories of the Century (2000) (with Otto Penzler)
Non fiction
The Great Taos Bank Robbery: And Other Indian Country Affairs (1973)

New Mexico, Rio Grand: And Other Essays (1975)

The Spell of New Mexico (1984)

Indian Country: America's Sacred Land (1987)

Hillerman Country (1991)

Seldom Disappointed: A Memoir (2001)

Kilroy Was There: A G.I.'s War in Photographs (2004)
Selected Bibliography 1980-Present
Dunaway, David K. ed. Writing the Southwest. Albuquerque, NM: U of New Mexico P, 2003.
Erisman, Fred. Tony Hillerman. Boise: Boise State U, 1989.
Goeller, Alison D. "The Mystery of Identity: The Private Eye (I) in the Detective Fiction of Walter Mosley and Tony Hillerman." in Fischer-Hornung, Dorothea and Mueller, Monika. eds. Sleuthing Ethnicity: The Detective in Multiethnic Crime Fiction. Madison, NJ: Fairleigh Dickinson UP, 2003.
Lachman, Marvin S. "Tony Hillerman." in Anderson, George P. ed. American Mystery and Detective Writers. Detroit: Gale, 2005.
O'Sullivan, Maurice J. "Tony Hillerman and the Navajo Way." in Glassman, Steve and O'Sullivan, Maurice J. eds. Crime Fiction and Film in the Southwest: Bad Boys and Bad Girls in the Badlands. Bowling Green, OH: Popular, 2001.
Sobol, John. Tony Hillerman: A Public Life. Toronto: ECW, 1994.
MLA Style Citation of this Web Page
Reuben, Paul P. "Chapter 10: Tony Hillerman." PAL: Perspectives in American Literature- A Research and Reference Guide. URL: http://www.paulreuben.website/pal/chap10/hillerman.html (provide page date or date of your login).
| Top |