Chapter 10: Late Twentieth Century and Postmodernism

A(rchie) R(andolph) Ammons
1926-2001

© Paul Reuben October 21, 2016 E-Mail
Outside Link: | Modern American Poetry: ARA |
Page Links: | Primary Works | Selected Bibliography 1980-Present | MLA Style Citation of this Web Page |
Site Links: | Chap. 10: Index | Alphabetical List | Table Of Contents | Home Page |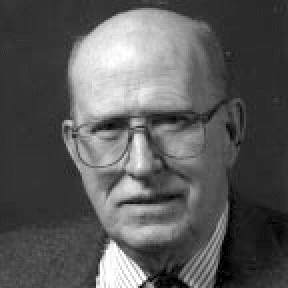 Source: Poets.org
Poetry: Ommateum, with Doxology, 1955; Expressions of Sea Level, 1964, PS3501.M6 E9; Corsons Inlet, 1965, PS3501.M6 C6; Tape for the Turn of the Year, 1965, PS3501.M6 T3; Northfield Poems, 1966, PS3501.M6 N6; Selected Poems, 1968, PS3501 M6 A6; Uplands, 1970, PS3501 M6 U6; Briefings: Poems Small and Easy, 1971, PS3501.M6 B7; Collected Poems: 1951-1971, 1972; Sphere: The Form of a Motion, 1974, PS3501 M6 S6; Diversifications, 1975, PS3501 M6 D5; The Snow Poems, 1977, PS3501 M6 S57; Highgate Road, 1977; The Selected Poems: 1951-1977, 1977, PS3501.M6 A6; Selected Longer Poems, 1980, PS3501.M6 A6; A Coast of Trees, 1981, PS3501.M6 C57; Worldly Hopes, 1982, PS3501 .M6 W6; Lake Effect Country, 1983; The Selected Poems: Expanded Edition, 1986; Sumerian Vistas, 1987, PS3501 .M6 S8; The Really Short Poems, 1991; Garbage, 1993; The North Carolina Poems, 1994; Brink Road, 1996; Glare, 1997.

Selected Poems: A. R. Ammons. Lehman, David. ed. NY: Library of America, 2006.

Prose: Set in Motion: Essays, Interviews, and Dialogues, 1996. Edited by Zofia Burr.
Selected Bibliography 1980- Present
Burak, David and others. eds. Considering the Radiance: Essays on the Poetry of A. R. Ammons. NY: Norton, 2005.
Costello, Bonnie. Shifting Ground: Reinventing Landscape in Modern American Poetry. Cambridge: Harvard UP, 2003.
Halpern, Nick. Everyday and Prophetic: The Poetry of Lowell, Ammons, Merrill, and Rich. Madison, WI: U of Wisconsin P, 2003
Kirschten, Robert. Approaching Prayer: Ritual and the Shape of Myth in A.R. Ammons and James Dickey. Baton Rouge, LA: Louisiana State UP, 1998
- - -. Critical essays on A.R. Ammons. NY: G.K. Hall, 1997. PS3501.M6 Z63
Long, Mark C. "A. R. Ammons." in Bryson, J. Scott and Thompson, Roger. eds. Twentieth-Century American Nature Poets. Detroit: Gale, 2008.
Schneider, Steven P. A. R. Ammons and the Poetics of Widening Scope . Rutherford, NJ: Fairleigh Dickinson UP, 1994.
Voros, Gyorgyi. "Earth's Echo: Answering Nature in Ammons's Poetry." in Bryson, J. Scott. ed. Ecopoetry: A Critical Introduction. Salt Lake City: U of Utah P, 2002.
MLA Style Citation of this Web Page
Reuben, Paul P. "Chapter 10: A. R. Ammons." PAL: Perspectives in American Literature- A Research and Reference Guide. URL: http://www.paulreuben.website/pal/chap10/ammons.html (provide page date or date of your login).

| Top |