Chapter 3: Nineteenth Century to 1865
Romanticism

John Rollin Ridge
( "Chees-quat-a-law-ny" or "Yellow Bird")
1827-1867

© Paul P. Reuben October 16, 2016 E-Mail
Outside Links: | History of the Cherokee | Native American Authors: Cherokee Tribe | Gold Rush Players: Joaquin Murieta |
Page Links| Primary Works | Selected Bibliography | MLA Style Citation of this Web Page |
Site Links: | Chap 3: Index | Alphabetical List | Table Of Contents | Home Page |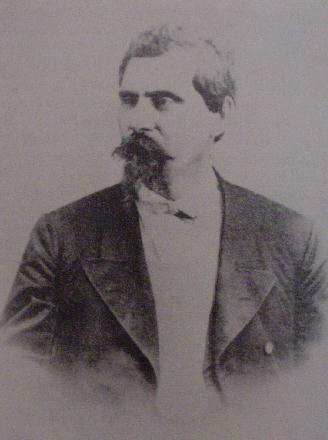 Source: The John Ridge Family
The life and adventures of Joaquin Murieta, the celebrated California bandit, 1854; Poems, 1868 (E-Text).

Ridge, John Rollin. The life and adventures of Joaquin Murieta, the celebrated California bandit. by Yellow Bird (John Rollin Ridge) With an introd. by Joseph Henry Jackson. Norman: U of Oklahoma P, 1955. PS2699 .R75 L5
Cox, James H. Muting White Noise: Native American and European American Novel Traditions. Norman: U of Oklahoma, 2006.
Jaskoski, Helen. ed. Early Native American Writing: New Critical Essays. NY: Cambridge UP, 1996.
Knight, Denise D. ed. Writers of the American Renaissance: An A-to-Z Guide. Westport, CT: Greenwood, 2003.
Parins, James W. John Rollin Ridge: His Life and Works. Lincoln: U of Nebraska P, 1991.
Powell, Timothy B. ed. Beyond the Binary: Reconstructing Cultural Identity in a Multicultural Context. New Brunswick, NJ: Rutgers UP, 1999.
Whitley, Edward. American Bards: Walt Whitman and Other Unlikely Candidates for National Poet. Chapel Hill: U of North Carolina P, 2010.
MLA Style Citation of this Web Page:
Reuben, Paul P. "Chapter 3: John Rollin Ridge." PAL: Perspectives in American Literature- A Research and Reference Guide. WWW URL: http://www.paulreuben.website/pal/chap3/ridge.html (provide page date or date of your login).

| Top |