Chapter 2: Early American Literature 1700-1800

William Byrd
1674-1744

© Paul P. Reuben October 15, 2016 E-Mail
Outside Link: | The Significance of William Byrd and His History of the Dividing Line (portrait source) |
Page Links: | Primary Works | Selected Bibliography 1980-Present | Comments on Byrd's Narrative | Study Question | MLA Style Citation of this Web Page |
Site Links: | Chap 2 - Index | Alphabetical List | Table Of Contents | Home Page |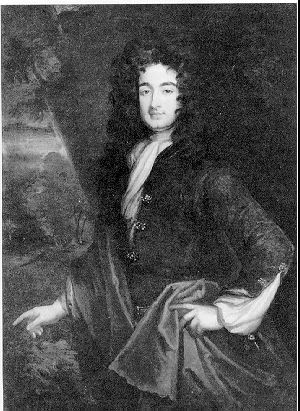 Portrait Source Indicated Above
History of the Dividing Line betwixt Virginia and North Carolina (written in 1729); The Secret History of the Dividing Line.

The London diary, 1717-1721, and other writings. Eds. Louis B. Wright and Marion Tinling. NY, Oxford UP, 1958. F229 .B9685

Prose works; narratives of a colonial ciefinial Virginian. Ed. Louis B. Wright. Cambridge, Mass., Belknap Press, of Harvard UP, 1966. F229 .B963

Another secret diary of William Byrd of Westover, 1739-1741, with letters & literary exercises, 1696-1726. Ed. Maude H. Woodfin, translated and collated by Marion Tinling. Richmond: The Dietz Press, 1942. F229 .B9717

An essay upon the government of the English plantations on the continent of America (1701) An anonymous Virginian's proposals for liberty under the British crown, with two memoranda by William Byrd. Ed. Louis B. Wright. San Marino, Calif., The Huntington library, 1945. JK54 .E8

The Correspondence of the three William Byrds of Westover, Virginia, 1684-1776. Ed. Marion Tinling. Charlottesville: UP of Virginia, 1977. F229 C8 (two volumes).

The great American gentleman: William Byrd of Westover in Virginia, his secret diary for the years 1709-1712. Eds. Louis B. Wright and Marion Tinling. NY, Putnam, 1963. F229 .B9716

Prose works; narratives of a colonial Virginian. Ed. Louis B. Wright. Cambridge: Harvard UP, 1966. F229 .B963
Ausband, Stephen C. Byrd's Line: A Natural History. Charlottesville: U of Virginia P, 2002.
Lockridge, Kenneth A. The Diary, and Life, of William Byrd II of Virginia, 1674-1744. Chapel Hill: U of North Carolina P, 1987.
- - -. On the Sources of Patriarchal Rage: The Commonplace Books of William Byrd and Thomas Jefferson and the Gendering of Power in the Eighteenth Century. NY: NY UP, 1992.
Schoenberg, Thomas J. and Lawrence J. Trudeau. "William Byrd, II 1674-1744." in Schoenberg, Thomas J. and Trudeau, Lawrence J. eds. Literature Criticism from 1400-1800: Critical Discussion of Fifteenth-, Sixteenth-, Seventeenth-, and Eighteenth-Century Novelists, Poets, Playwrights, Philosophers, and Other Creative Writers. Detroit: Gale, 2005.
Comments on Byrd's Narrative (from Louis B. Wright above)
Displays the keen and amused observations of a man interested in the world about him.
Byrd's language is simple, direct, concrete, and idiomatic; his sentences are usually short and free of awkward constructions.
He argues for miscegenation as the way to solve the Indian problem.
James R Masterson ("William Byrd in Lubberland." American Literature 9 (?): 153-70.) notes how Byrd disparages not only the border country, but the whole province of North Carolina, grouped under six sections:
The inhabitants suffer disadvantages natural to their place of residence - swampy, mosquitoes.
Nature in North Carolina favors laziness.
Religion does not thrive there. There is no place to worship. The law empowers a justice of peace to marry, and christening depends on the casual arrival of a visiting churchman.
Government is weak there; laws are feebly executed and magistrates have little authority.
Such a province is a a natural asylum for outcasts.
In view of all this, it is not surprising that the borderers, when the line (between Virginia and North Carolina) is run, hope to find themselves on the Carolina side.
1. Write an essay in which you compare and contrast Byrd's The Secret Diary with a work by any of his New England contemporaries. Does Byrd reveal a colonial consciousness that transcends a specifically Puritan ideology?
MLA Style Citation of this Web Page
Reuben, Paul P. "Chapter 2: William Byrd (1674-1744)." PAL: Perspectives in American Literature- A Research and Reference Guide. URL: http://www.paulreuben.website/pal/chap2/byrd.html (provide page date or date of your login).

| Top |